Bat Removal, Squirrel Removal, Raccoon Removal, Mice Removal in Dayton Ohio
The best way to get rid of pesky animals is by calling the professionals at Platinum Wildlife Removal. We're experts in removing unwanted wildlife, rodents and pests from your home or business–safely!
Do you hear scratching in your attic, basement or walls? It's usually bats in your attic, squirrels in the attic, or mice in the walls. Our team of wildlife removal professionals will check for all entry points, fill those holes and clean up the mess left behind. All wildlife is safely, and humanely, removed in compliance with your municipality's requirements.
We are licensed and insured wildlife removal company and guarantee our work with a five year warranty.
Got critters? We'll remove them. And with our warranty, if they come back, we will too!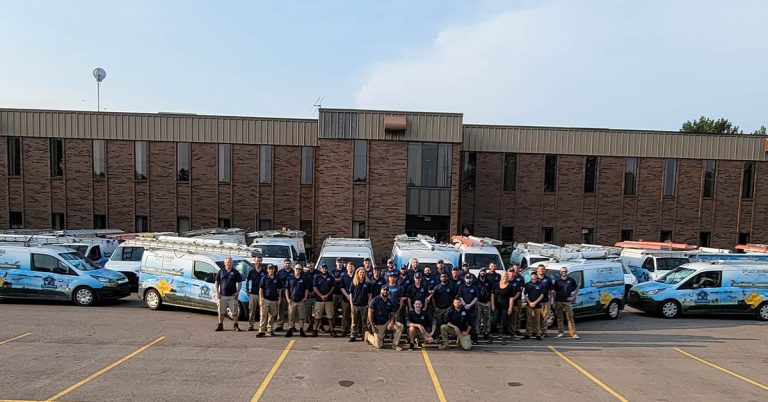 Wildlife Removal services in Wetherington, Shawnee Mobile Home Court, Maud, Airy Hills, Mason Mobile Home Park, Tylersville, Emery Acres, Dalewood, Clearview, Country Acres, Landen, Socialville, Ascot Downs, Beckett Ridge We have technicians on stand by 24 hours a day!
Wildlife Removal Company Dayton, Englewood, Huber Heights Ohio
Platinum Wildlife Removal is a bat removal and bat exclusion company in the Dayton, Englewood, and Huber Heights area. Our bat removal products and general bat exclusion services are the best in the wildlife industry. We provide a "Chew Proof" bat solution and a one way bat door / valve to exclude the bats from your home.
Squirrel Removal Dayton Ohio
If you have squirrels in your attic or place of business, call our wildlife experts today and we can set up a squirrel trapping process and after the squirrels are humanely trapped and relocated. We can perform a general squirrel exclusion with a five year warranty to prevent the squirrels from damaging your home again.
Raccoon Removal Dayton OH
Raccoon removal services Dayton, Englewood, and Huber Heights for raccoon removal and trapping. If you need a raccoon removed from your home or business, contact Platinum Wildlife Removal today.
Mice / Rat Removal Dayton Ohio
Do you have mice or rats in your house or attic? Our expert wildlife removal technicians can find and locate how the mice or rats are entering the home and provide a cost effective solution to remove the mice / rats from the premises.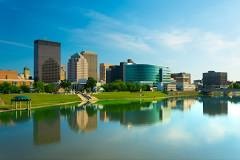 Dayton (/ˈdeɪtən/ (
listen)) is the sixth-largest city in the state of Ohio and the county seat of Montgomery County.[3] A small part of the city extends into Greene County.[4] The 2020 U.S. census estimate put the city population at 137,644, while Greater Dayton was estimated to be at 814,049 residents. The Combined Statistical Area (CSA) was 1,086,512. This makes Dayton the fourth-largest metropolitan area in Ohio and 73rd in the United States.[5] Dayton is within Ohio's Miami Valley region, 50 miles (80 km) north of the Greater Cincinnati area.
Ohio's borders are within 500 miles (800 km) of roughly 60 percent of the country's population and manufacturing infrastructure, making the Dayton area a logistical centroid for manufacturers, suppliers, and shippers.[6][7] Dayton also hosts significant research and development in fields like industrial, aeronautical, and astronautical engineering that have led to many technological innovations. Much of this innovation is due in part to Wright-Patterson Air Force Base and its place in the community. With the decline of heavy manufacturing, Dayton's businesses have diversified into a service economy that includes insurance and legal sectors as well as healthcare and government sectors.
Along with defense and aerospace, healthcare accounts for much of the Dayton area's economy. Hospitals in the Greater Dayton area have an estimated combined employment of nearly 32,000 and a yearly economic impact of $6.8 billion.[8] It is estimated that Premier Health Partners, a hospital network, contributes more than $2 billion a year to the region through operating, employment, and capital expenditures.[9] In 2011, Dayton was rated the #3 city in the nation by HealthGrades for excellence in healthcare.[10][11]
Dayton is also noted for its association with aviation; the city is the birthplace of Orville Wright. Other well-known individuals born in the city include poet Paul Laurence Dunbar and entrepreneur John H. Patterson. Dayton is also known for its many patents, inventions, and inventors,[12] most notably the Wright brothers' invention of powered flight.[13] In 2007 Dayton was a part of the top 100 cities in America.[14] In 2008, 2009, and 2010, Site Selection magazine ranked Dayton the #1 mid-sized metropolitan area in the nation for economic development.[15][16][17] Also in 2010, Dayton was named one of the best places in the United States for college graduates to find a job.[18][19]
On Memorial Day of 2019, Dayton was affected by a tornado outbreak, in which a total of 15 tornadoes touched down in the Dayton area. One was a half-mile-wide (700 meter) EF4 that tore through the heart of the city causing significant damage.[20][21]
professional bat trapping services can be found here