Best Bat Removal, Squirrel Removal, Raccoon Removal, Mice Removal near Avon Lake Ohio
The best way to get rid of pesky animals is by calling the professionals at Platinum Wildlife Removal. We're experts in removing unwanted wildlife, rodents and pests from your home or business–safely!
Do you hear scratching in your attic, basement or walls? It's usually bats in your attic, squirrels in the attic, or mice in the walls. Our team of wildlife removal professionals will check for all entry points, fill those holes and clean up the mess left behind. All wildlife is safely, and humanely, removed in compliance with your municipality's requirements.
We are licensed and insured wildlife removal company and guarantee our work with a five year warranty.
Got critters? We'll remove them. And with our warranty, if they come back, we will too!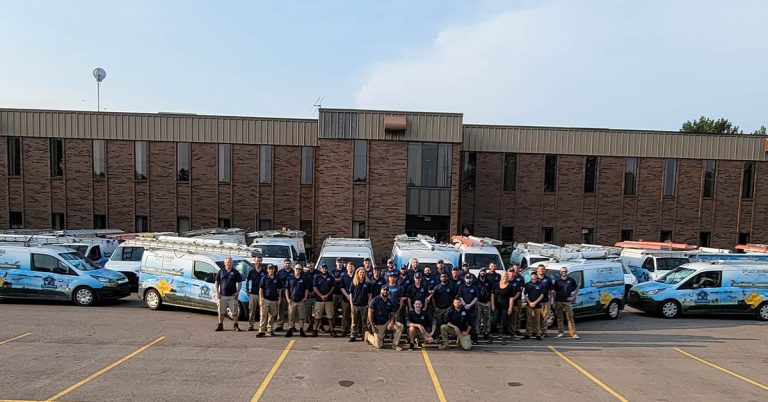 Have issues with wildlife in your home in these towns? Bay Village, Westlake, North Olmsted, Fairview Park, Olmsted, Rocky River, Columbia Park, Olmsted Trailer Park, River Edge, Olmsted Falls, Kamms Corner, West View, Lakewood, Westpark, Birds Nest We have service technicians available.
Avon Lake Wildlife Removal Company
Bat Removal Avon Lake Ohio
Platinum Wildlife Removal is a bat removal and bat exclusion company in the Avon Lake Ohio area. Our bat removal products and general bat exclusion services are the best in the wildlife industry. We provide a "Chew Proof" bat solution and a one way bat door / valve to exclude the bats from your home.
Squirrel Removal Avon Lake OH
If you have squirrels in your attic or place of business, call our wildlife experts today and we can set up a squirrel trapping process and after the squirrels are humanely trapped and relocated. We can perform a general squirrel exclusion with a five year warranty to prevent the squirrels from damaging your home again.
Raccoon Removal Avon Lake
Raccoon removal services Avon Lake Ohio and surrounding areas. We trap and relocate the raccoons safely and humanely so we can repair your raccoon damaged property all with a 5 year warranty.
Avon Lake Mice / Rat Removal
Do you have mice or rats in your house or attic? Platinum Wildlife Removal will send out our trained wildlife specialists to perform a full home inspection to find out where the mice or rats are entering your property and provide a solution to stop them.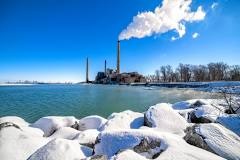 Avon Lake is a city in Lorain County, Ohio, United States, located on Lake Erie 17 miles west of Cleveland. The population was 25,206 at the 2020 Census. It is part of the Cleveland-Elyria, OH Metropolitan Statistical Area.
Avon Lake was first settled in the 17th century and was, along with Avon, Bay Village, and Westlake, inhabited by the Erie. After the war with the Iroquois in 1656 ended the peoples were largely dispersed or integrated into Iroquois society. The area was then sparsely populated until the Lenape and Wyandot migrated into the area in 1700.[13] The first European settlement in the area was founded in 1786 by Moravian missionaries. The Northwest Indian war resulted in the Indians in the area giving up all land East of Cuyahoga river in the Treaty of Greenville. Undoubtedly this was the start of European contact with the peoples in Avon lake, who now found themselves in the Connecticut Western Reserve. Any remaining Indian claims to their land were removed after the 1818 Treaty of St. Mary's.[14]
Noah Davis, the first lakeshore dweller, arrived in Avon lake in 1812 and lived in a three-sided cabin near the present-day intersection of Lake and Moore Roads for about a year. Wilbur Cahoon, owner of the land, encountered Davis and moved farther south (on Davis' advice) in the French Creek precinct where it was not as marshy but more fitting for farming, in 1814.
In 1818, Cuyahoga County drew new boundaries, splitting the former entity into two. The west part was Troy Township and the east part was Dover Township. Adam Miller and his family arrived in the following year, and the family has been here ever since. The Millers and others who followed mostly cleared land, sawed timber, and built ships in nearby Black River (eventually renamed Lorain), however Avon Lake's shorelines also had a number of sawmills and shipyards.
In 1822, Lorain County was formed. Troy Township was renamed "Avon Township" by petition in 1824.
European seamen first settled this place in the year 1812, and was originally part of the Avon Township, and also part of Cuyahoga County. Then in 1822, it became part of Lorain County. Then, in 1915, this part of Avon was separated from the rest of the Township of Avon to form the Township of Avon Lake. In 1960, Avon Lake was granted the status of a city.
Avon Lake became a qualified Tree City USA as recognized by the National Arbor Day Foundation in 1993.[15]  
See more about Wildlife trapping services in Avon Lake OH Here