Best Bat Removal, Squirrel Removal, Raccoon Removal, and Mice Removal in Springfield, Ohio
The best way to get rid of pesky animals is by calling the professionals at Platinum Wildlife Removal. We're experts in removing unwanted wildlife, rodents and pests from your home or business–safely!
Do you hear scratching in your attic, basement or walls? It's usually bats in your attic, squirrels in the attic, or mice in the walls. Our team of wildlife removal professionals will check for all entry points, fill those holes and clean up the mess left behind. All wildlife is safely, and humanely, removed in compliance with your municipality's requirements.
We are licensed and insured wildlife removal company and guarantee our work with a five year warranty.
Got critters? We'll remove them. And with our warranty, if they come back, we will too!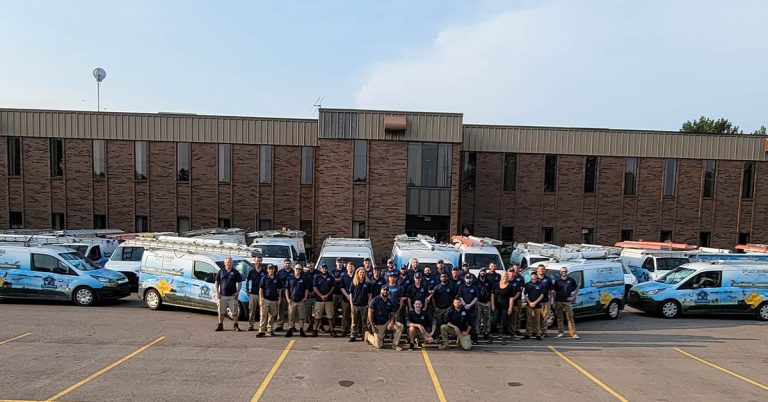 Wildlife Removal Company Springfield Ohio
Bat Removal Springfield Ohio
Platinum Wildlife Removal is a bat removal and bat exclusion company in the Springfield Ohio area. Our bat removal products and general bat exclusion services are the best in the wildlife industry. We provide a "Chew Proof" bat solution and a one way bat door / valve to exclude the bats from your home.
Squirrel Removal Springfield OH
If you have squirrels in your attic or place of business, call our wildlife experts today and we can set up a squirrel trapping process and after the squirrels are humanely trapped and relocated. We can perform a general squirrel exclusion with a five year warranty to prevent the squirrels from damaging your home again.
Raccoon Removal Springfield
Raccoon removal services Springfield Ohio and surrounding areas. We trap and relocate the raccoons safely and humanely so we can repair your raccoon damaged property all with a 5 year warranty.
Mice / Rat Removal Springfield
Do you have mice or rats in your house or attic? Platinum Wildlife Removal will send out our trained wildlife specialists to perform a full home inspection to find out where the mice or rats are entering your property and provide a solution to stop them.
Springfield is a city in the U.S. state of Ohio and the county seat of Clark County.[5] The municipality is located in southwestern Ohio and is situated on the Mad River, Buck Creek, and Beaver Creek, approximately 45 miles (72 km) west of Columbus and 25 miles (40 km) northeast of Dayton. Springfield is home to Wittenberg University, a liberal arts college.
As of the 2020 census, the city had a total population of 58,662, The Springfield Metropolitan Statistical Area had a population of 136,001 residents. The Little Miami Scenic Trail, a paved rail-trail that is nearly 80 miles long, extends from the Buck Creek Scenic Trail head in Springfield south to Newtown, Ohio (near Cincinnati). It has become popular with hikers and cyclists.
In 1983, Newsweek magazine featured Springfield in its 50th-anniversary issue, entitled, "The American Dream." It chronicled the effects of changes of the previous 50 years on five local families. In 2004, Springfield was chosen as an "All-America City." In the 2010s, Springfield ranked low among cities in the state and nation for indicators such as health, happiness, and well-being.[6][7][8][9]
Shawnee Native Americans
The historic Shawnee occupied this area before and during European exploration and settlement. They had the villages of Peckuwe and Piqua at 39° 54.5′ N, 83° 54.68′ W, and 39° 54.501′ N, 83° 54.682′ W, respectively. These were the settlements of the Peckuwe and Kispoko divisions of the Shawnee Tribe.
During the American Revolution and associated frontier wars, European Americans destroyed these villages in the Battle of Piqua, August 8, 1780. Logan's raid occurred near Springfield October 1786. European Americans later developed the city of Springfield, Ohio near here.
In the early 21st century, the Piqua Sept of the Ohio Shawnee Tribe placed a traditional sacred cedar pole in commemoration of the Peckuwe village site and their tribe. It is registered as a state historical marker. Today that site is within Springfield, located "on the southern edge of the George Rogers Clark Historical Park, in the lowlands in front of the park's 'Hertzler House'."[10][11]
Late 20th century to present
The decline in manufacturing and other blue-collar industries in the United States in the late 20th and early 21st centuries resulted in significant economic and population losses in Springfield. A 27% decrease in median income between 1999 and 2014 was the largest of any metropolitan area in the country.[23] Peaking at more than 82,000 in the 1960 census, the city population had declined to only 58,662 in 2020.[24] Despite efforts by local politicians and business organizations, an economic recovery enjoyed by larger cities since the Great Recession has not included Springfield or other small cities in Ohio.[25]
In recent years, Springfield has attempted revitalization of the downtown area with several projects to stimulate residential housing, attract heritage tourism, and benefit the local economy. In 2019, the city began development on 34 new townhomes in downtown along Center Street, which will be named Center Street Townes.[26] The City of Springfield also voted to approve $3.3 million toward a new $7 million parking garage in downtown; it started construction in 2019.[27] Since 2000, notable downtown improvements that have been finished include the Ohio Valley Surgical Hospital,[28] Springfield Regional Medical Center,[29] Mother Stewart's Brewing Company,[30] the NTPRD Chiller Ice Arena,[31][32] and the demolition of several decaying structures. These buildings include the Arcue Building,[33] the Robertson Building,[34] and the Crowell-Collier building.[35]
New revitalization projects have not been limited to the downtown region, however. Efforts have been made to try and revitalize the Upper Valley Mall for years, mostly falling short as anchor tenants such as JCPenney, Macy's and Sears have closed and 40 acres of the property was purchased by the Clark County Land Reutilization Corp. for $3 million in mid-2018.[36][37][38] The permanent closure of the mall was announced in 2021.[39] Another major project for the city is the ongoing development of the Bridgewater neighborhood, which is the first significant housing development in the city of Springfield since the early 1990s. The construction project is estimated to bring over 230 new homes to the city. Utilities are currently being set up, and later in 2019, the roads will be paved. The development is estimated to take about four years to complete.[40] Much of the new housing development is attributed to trying to attract new jobs into the area, which has apparently paid off. In recent years, Springfield has benefitted tremendously from Speedway LLC having success, Navistar International having a resurgence in recent years, and companies like TopreAmerica Corp. and Silfex being introduced into the community.[41][42][43][44][45][46][47]
Scratching in your walls click here.