Bat Removal, Squirrel Removal, Raccoon Removal, and Mice Removal in Milford, Ohio
The best way to get rid of pesky animals is by calling the professionals at Platinum Wildlife Removal. We're experts in removing unwanted wildlife, rodents and pests from your home or business–safely!
Do you hear scratching in your attic, basement or walls? It's usually bats in your attic, squirrels in the attic, or mice in the walls. Our team of wildlife removal professionals will check for all entry points, fill those holes and clean up the mess left behind. All wildlife is safely, and humanely, removed in compliance with your municipality's requirements.
We are licensed and insured wildlife removal company and guarantee our work with a five year warranty.
Got critters? We'll remove them. And with our warranty, if they come back, we will too!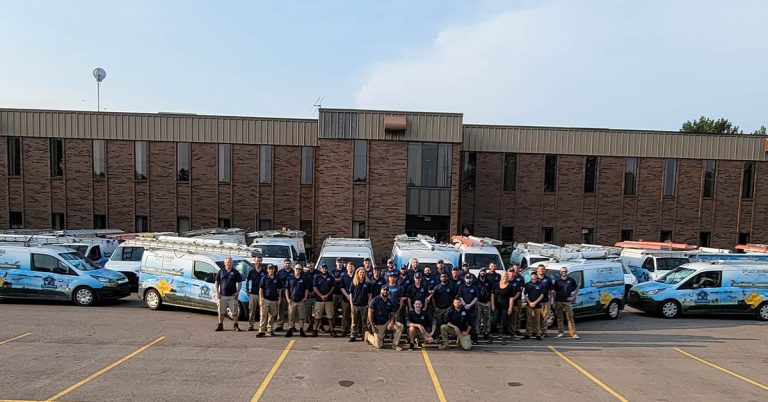 Wildlife Removal Company Milford Ohio
Platinum Wildlife Removal is a bat removal and bat exclusion company in the Milford Ohio area. Our bat removal products and general bat exclusion services are the best in the wildlife industry. We provide a "Chew Proof" bat solution and a one way bat door / valve to exclude the bats from your home.
Squirrel Removal Milford OH
If you have squirrels in your attic or place of business, call our wildlife experts today and we can set up a squirrel trapping process and after the squirrels are humanely trapped and relocated. We can perform a general squirrel exclusion with a five year warranty to prevent the squirrels from damaging your home again.
Raccoon removal services Milford Ohio and surrounding areas. We trap and relocate the raccoons safely and humanely so we can repair your raccoon damaged property all with a 5 year warranty.
Mice / Rat Removal Milford
Do you have mice or rats in your house or attic? Platinum Wildlife Removal will send out our trained wildlife specialists to perform a full home inspection to find out where the mice or rats are entering your property and provide a solution to stop them.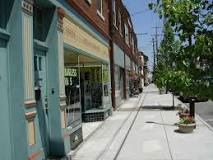 Milford is a city in Clermont and Hamilton counties[5] founded in 1796, in the U.S. state of Ohio, along the Little Miami River and its East Fork in the southwestern part of the state. It is a part of the Greater Cincinnati metropolitan area. The population was 6,710 at the 2010 census.[6]
Nancarrow and Hageman
"No wonder, then, that it struck with rapture the quaint and eccentric John Nancarrow, who had it surveyed for him on May 28, 1788 as Dutch burgomaster intended to found a city that should become the future metropolis of the West" (Louis Everts, 1880, p. 473).
The area within Milford, Old Milford, and O'Bannon Township were all built on a survey by John Nancarrow, a Revolutionary War veteran from Virginia. O'Bannon, now Miami, Township was named for Clermont's first surveyor. A field along Gatch Avenue on what was once the farm of John Gatch has yielded large numbers of artifacts for several generations; it is now believed to have been the site of a Native American village during the Woodland period. The settlement commenced in 1796 near where two river ways—the Little Miami River and its East Fork—come together, later better-named Milford. The first Methodist class in the Northwest Territory was begun there in 1797. Due to a great Methodist influence, including the life of Rev. Francis McCormick, Milford is at the root of Methodist religious heritage westward from Appalachia. Nancarrow, the first surveyor, sold his share of 230 acres (0.93 km2) of land to Philip Gatch on December 20, 1802, for a total of $920.00. Four years later, Gatch decided to sell 125 acres (0.51 km2) to Ambrose Ranson who, soon after, sold 64 acres (260,000 m2) to John Hageman. Hageman became the first long settler, naming the valley Hageman's Mills. Nowadays, the field next to Gatch's Estate belongs to the Valley View conservancy, having been an archaeological site called the Gatch Site.[7]
After generations as a village, in 1982 after a census count of 5232, Milford attained city status.[8]
Learning
Milford Schools has ~6,000 students, and on the 2016-17 state report card, they ranked within the top 4% in State performance, in the top 10 of all Greater Cincinnati schools. The high school and junior high school share a scenic campus in the Miami Hills. The six neighborhood schools are Boyd E. Smith, Meadowview, McCormick, Pattison, Mulberry, and Charles Seipelt.[9] The Promont houses the Greater Milford Area Historical Society and yearbooks of all Milford classes, and the city has a branch of Clermont County Public Library.[10]
Outdoors and commerce
Milford is located at 39°10′30″N 84°17′4″W (39.174883, -84.284383).[11] According to the United States Census Bureau, Milford has a total area of 3.86 square miles (10.00 km2), of which 3.73 square miles (9.66 km2) is land and 0.12 square miles (0.31 km2) is water.[12] The Little Miami Bike Trail, which runs from Newtown to Springfield, Ohio, runs through Milford where several major hiking trails converge, including the American Discovery Trail, the Sea to Sea Long Distance Hiking Route, and the Underground Railroad Cycling Route. Ancient mounds have been found, and made more visible by overhead scans; at the city cemetery, Greenlawn.
Area businesses and groups with substantial operations in Milford or adjacent townships include the headquarters of Penn Station sandwiches, Siemens Digital Industries Software, Total Quality Logistics, Overhoff Technology the North American headquarters of Tata, and the United Church of God.
Top Rated wildlife removal specialists