Bat Removal, Squirrel Removal, Raccoon Removal, and Mice Removal in Loveland, Ohio
The best way to get rid of pesky animals is by calling the professionals at Platinum Wildlife Removal. We're experts in removing unwanted wildlife, rodents and pests from your home or business–safely!
Do you hear scratching in your attic, basement or walls? It's usually bats in your attic, squirrels in the attic, or mice in the walls. Our team of wildlife removal professionals will check for all entry points, fill those holes and clean up the mess left behind. All wildlife is safely, and humanely, removed in compliance with your municipality's requirements.
We are licensed and insured wildlife removal company and guarantee our work with a five year warranty.
Got critters? We'll remove them. And with our warranty, if they come back, we will too!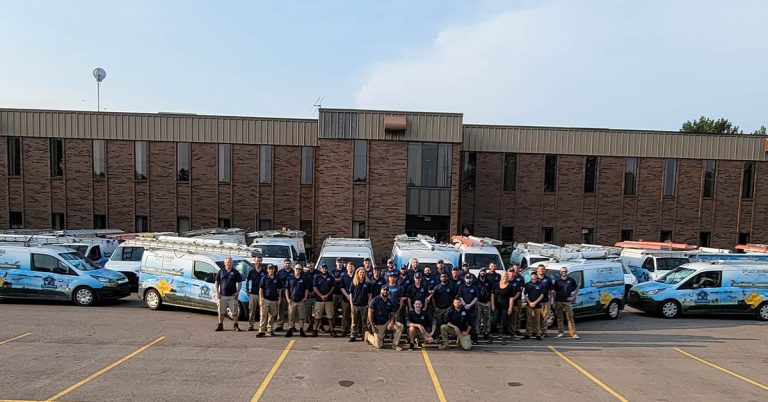 Wildlife Removal Company Loveland Ohio
We offer wildlife removal and trapping services in these local areas as well. Mid Heights, North Heights, Claiborne East, Claiborne West, Epworth Heights, Twightwee, Loveland Park, The Village of Indian Hill, Branch Hill, Symmes, Twenty Mile Stand, Sycamore, Landen, Miami Grove, Sundale, Sixteen Mile Stand, Foxhunter Lane, Indianview, The Highlands We are open 24 hours a day.
Bat Removal Loveland Ohio
Platinum Wildlife Removal is a bat removal and bat exclusion company in the Loveland Ohio area. Our bat removal products and general bat exclusion services are the best in the wildlife industry. We provide a "Chew Proof" bat solution and a one way bat door / valve to exclude the bats from your home.
Squirrel Removal Loveland OH
If you have squirrels in your attic or place of business, call our wildlife experts today and we can set up a squirrel trapping process and after the squirrels are humanely trapped and relocated. We can perform a general squirrel exclusion with a five year warranty to prevent the squirrels from damaging your home again.
Raccoon removal services Loveland Ohio and surrounding areas. We trap and relocate the raccoons safely and humanely so we can repair your raccoon damaged property all with a 5 year warranty.
Mice / Rat Removal Loveland
Do you have mice or rats in your house or attic? Platinum Wildlife Removal will send out our trained wildlife specialists to perform a full home inspection to find out where the mice or rats are entering your property and provide a solution to stop them.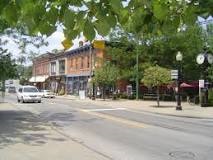 Loveland is a city in Hamilton, Clermont, and Warren counties in the southwestern part of the U.S. state of Ohio. Considered part of the Greater Cincinnati area, Loveland is located near exit 52 off Interstate 275, about 15 miles (24 km) northeast of the Cincinnati city limits. It borders Symmes, Miami and Hamilton Townships and straddles the Little Miami River. The population was 12,081 at the 2010 census[8] and was estimated at 13,145 in 2019.[10] Once a busy railroad town, Loveland is now a major stop along the Little Miami Scenic Trail.
According to the United States Census Bureau, the city has a total area of 5.00 square miles (12.95 km2), of which 4.93 square miles (12.77 km2) is land and 0.07 square miles (0.18 km2) is water.[69] The city is situated at an elevation of 597 ft (182 m) above sea level.
Loveland can be reached by car most easily via Interstate 275, but State Route 48 also serves the city. State Route 3 / U.S. Route 22 touches the northwestern corner of Loveland, and State Route 126 passes through Remington and Miamiville to the south.
Loveland is located within three counties: Hamilton, Clermont and Warren. At least 61 Ohio cities cross county lines.[70] Loveland has withdrawn from Symmes, Miami, and Hamilton Townships to form a coextensive set of paper townships each named Loveland Township.[71][72] Historic Downtown Loveland and the central business district lie in a small valley on opposite sides of the Little Miami Scenic River, the boundary between Hamilton and Clermont counties, whereas most of Loveland's residential areas are located on the hills surrounding the valley on either side. Loveland City Hall is located in Clermont County, whereas most of the population resides in Hamilton County.[70]
These areas include some neighborhoods from the 1950s and earlier, as well as a number of newer subdivisions built as part of the urban sprawl that saw nearby Mason grow tremendously. Unlike Mason and other suburbs closer to Interstate 71 and Interstate 75, Loveland is considered somewhat of a "bedroom community", where residential neighborhoods (and churches) seemingly outnumber businesses, and many residents make the half-hour commute to Downtown Cincinnati for work each day.
The 513 area code includes the entirety of Loveland. The 45140 ZIP code also includes the entire city, with the exception of a few recently annexed businesses that belong to the 45249 ZIP code (Symmes).[7] The United States Postal Service lists a number of place names as unacceptable for this ZIP code, including "Murdock" and "Twenty Mile Stand";[73] however, "Loveland, Ohio" is acceptable for Camp Dennison's 45111 ZIP code. The 45108 FIPS55 code and US XHT LOCODE both correspond to the city proper.
For the best wildlife removal services in Loveland, Ohio read more here.