Bat Removal, Squirrel Removal, Raccoon Removal, Mice Removal near Columbia City
The best way to get rid of pesky animals is by calling the professionals at Platinum Wildlife Removal. We're experts in removing unwanted wildlife, rodents and pests from your home or business–safely!
Do you hear scratching in your attic, basement or walls? It's usually bats in your attic, squirrels in the attic, or mice in the walls. Our team of wildlife removal professionals will check for all entry points, fill those holes and clean up the mess left behind. All wildlife is safely, and humanely, removed in compliance with your municipality's requirements.
We are licensed and insured wildlife removal company and guarantee our work with a five year warranty.
Got critters? We'll remove them. And with our warranty, if they come back, we will too!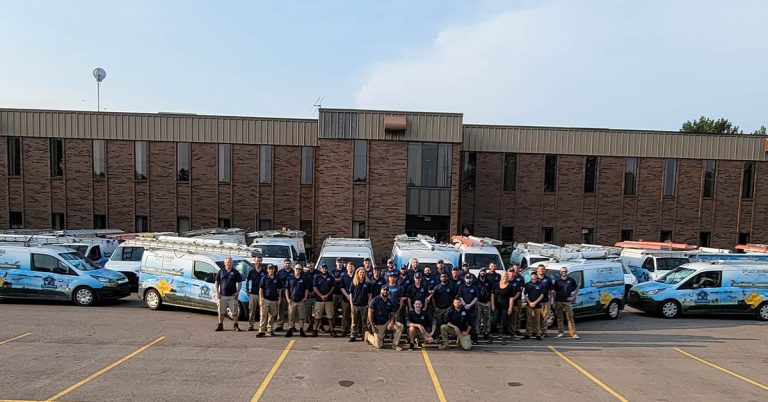 Do you need our wildlife trapping services in any of these fine towns ? Dixiedale, Schenck, Ascot Downs, Fairplay, Fairfield, Indian Springs, Brandy Wine, Symmes Corner, Ross, Furmandale, Birdland, Flockton, Airy Hills, Tylersville, Fernald, Augusta Hills, Dunlap, Beckett Ridge, Stockton, Wetherington We have technicians on stand by for you.
Wildlife Removal Company Columbia City Indiana
Bat Removal Columbia City IN
Platinum Wildlife Removal is a bat removal and bat exclusion company in the Columbia City area. Our bat removal products and general bat exclusion services are the best in the wildlife industry. We provide a "Chew Proof" bat solution and a one way bat door / valve to exclude the bats from your home.
Squirrel Removal Columbia City
If you have squirrels in your attic or place of business, call our wildlife experts today and we can set up a squirrel trapping process and after the squirrels are humanely trapped and relocated. We can perform a general squirrel exclusion with a five year warranty to prevent the squirrels from damaging your home again.
Raccoon Removal Columbia City Indiana
Raccoon removal services Columbia City Indiana and surrounding areas. We trap and relocate the raccoons safely and humanely so we can repair your raccoon damaged property all with a 5 year warranty.
Mice / Rat Removal Columbia City
Do you have mice or rats in your house or attic? Platinum Wildlife Removal will send out our trained wildlife specialists to perform a full home inspection to find out where the mice or rats are entering your property and provide a solution to stop them.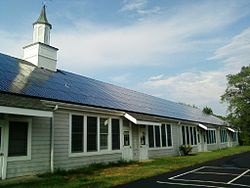 Columbia Township was formed in 1791, a year after Hamilton County was organized, when the court of general quarter sessions of the peace divided the southern part of the county into Columbia, Cincinnati, and Miami townships, each extending from the Ohio River north past the present-day Butler County line. Each township was assigned a standard cattle brand; historians have considered Columbia Township to be the county's first township, on account of its cattle brand of "A". The township's boundaries were defined as:[7][2]
Beginning at the foot of the second meridian east of Cincinnati on the Ohio bank; thence north to the third entire (or military) range; thence east to the Little Miami; thence down the Miami to Ohio river; thence down the Ohio to place of beginning.
Columbia Township was one of the largest townships in Ohio, larger than some present-day counties. The three townships included virtually all the white residents of the Symmes Purchase; in the midst of the Northwest Indian War, conflicts with indigenous peoples continued to take place to the north until the Treaty of Greenville.[2]
The township gradually shrank as Hamilton County's population grew. In 1795, upon the signing of the Treaty of Greenville, the court of general quarter sessions of the peace created Deerfield and Dayton townships out of the northern reaches of Columbia Township.[8] In 1803, the county commissioners created Sycamore Township from the northern half of Columbia Township[9] and, in turn, created Symmes Township from Sycamore Township's eastern half between 1820 and 1826.[10] In the early 1840s, Spencer Township was carved out of the southwestern part of Columbia Township.[2]
In 1861, the United States Army built Camp Dennison on 500 acres (200 ha) in the northeastern corner of the township.[11]
In 1876, Madisonville became the first village to incorporate within the township, followed by Norwood in 1881, Pleasant Ridge in 1891, and Terrace Park in 1893. The township's population grew further as the Cincinnati Street Railway extended lines further into the suburbs between 1890 and 1910. Cincinnati annexed Madisonville, Pleasant Ridge, Oakley, and Kennedy Heights between 1911 and 1914.[11]
From the 1920s, car ownership spurred additional growth in the southwestern corner of the township. Mariemont was developed as a car-centric community in 1922. The completion of Columbia Parkway in 1938 caused Cincinnati to annex surrounding unincorporated land, leading Indian Hill and Mariemont to incorporate as villages in 1941, followed by Fairfax in 1951. Unlike in other parts of Ohio, most villages in southwestern Ohio withdrew from their surrounding townships via paper townships, reducing the township to one of the smallest in Ohio by the early 1950s.[11][6] One exception was Fairfax, which only withdrew on January 1, 2010, due in part to city residents' low tax contribution compared to their influence on township elections.[12][13]
Columbia Township invested $75,000 through its partnership to support Mariemont's development of the next segment of the Murray Path extension. In 2021 the path will be extended from Settle Rd. east to Plainville Rd. at the southern gateway to Columbia's Plainville Business District and historic Madison Place neighborhood.
More about raccoon removal here