Bat Removal, Squirrel Removal, Raccoon Removal, Mice Removal near Cincinnati Ohio
The best way to get rid of pesky animals is by calling the professionals at Platinum Wildlife Removal. We're experts in removing unwanted wildlife, rodents and pests from your home or business–safely!
Do you hear scratching in your attic, basement or walls? It's usually bats in your attic, squirrels in the attic, or mice in the walls. Our team of wildlife removal professionals will check for all entry points, fill those holes and clean up the mess left behind. All wildlife is safely, and humanely, removed in compliance with your municipality's requirements.
We are licensed and insured wildlife removal company and guarantee our work with a five year warranty.
Got critters? We'll remove them. And with our warranty, if they come back, we will too!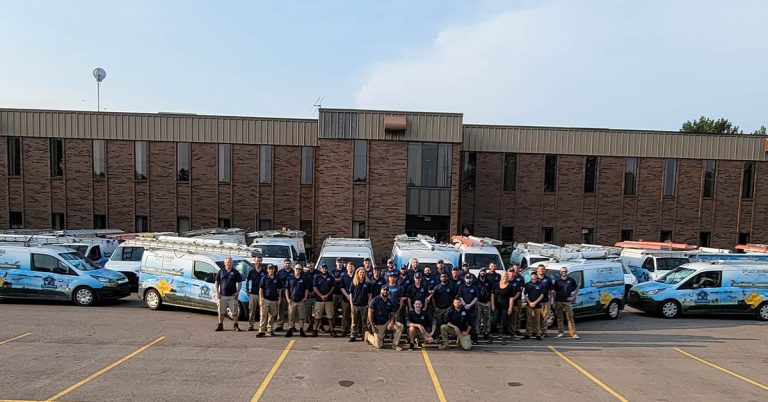 Wildlife Removal Company Cincinnati Ohio
Bat Removal Cincinnati OH
Platinum Wildlife Removal is a bat removal and bat exclusion company in the Cincinnati area. Our bat removal products and general bat exclusion services are the best in the wildlife industry. We provide a "Chew Proof" bat solution and a one way bat door / valve to exclude the bats from your home.
Squirrel Removal Cincinnati Ohio
If you have squirrels in your attic or place of business, call our wildlife experts today and we can set up a squirrel trapping process and after the squirrels are humanely trapped and relocated. We can perform a general squirrel exclusion with a five year warranty to prevent the squirrels from damaging your home again.
Raccoon Removal Cincinnati OH
Raccoon removal services Cincinnati Ohio for raccoon removal and trapping. If you need a raccoon removed from your home or business, contact Platinum Wildlife Removal today.
Mice / Rat Removal Cincinnati Ohio
Do you have mice or rats in your house or attic? Our expert wildlife removal technicians can find and locate how the mice or rats are entering the home and provide a cost effective solution to remove the mice / rats from the premises.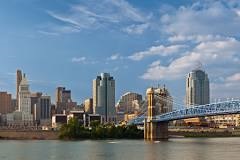 Cincinnati (/ˌsɪnsɪˈnæti/ SIN-sin-AT-ee) is a city in the U.S. state of Ohio and the county seat of Hamilton County.[9] Settled in 1788, the city is located at the northern side of the confluence of the Licking and Ohio rivers, the latter of which marks the state line with Kentucky. The city is the economic and cultural hub of the Cincinnati metropolitan area. With an estimated population of 2,256,884, it is Ohio's largest metropolitan area and the nation's 30th-largest,[10] and with a city population of 309,317, Cincinnati is the third-largest city in Ohio and 64th in the United States. Throughout much of the 19th century, it was among the top 10 U.S. cities by population, surpassed only by New Orleans and the older, established settlements of the United States eastern seaboard, as well as being the sixth-most populous city from 1840 until 1860.
As a Rivertown crossroads at the junction of the North, South, East, and West, Cincinnati developed with fewer immigrants and less influence from Europe than East Coast cities in the same period. However, it received a significant number of German-speaking immigrants, who founded many of the city's cultural institutions. By the end of the 19th century, with the shift from steamboats to railroads drawing off freight shipping, trade patterns had altered and Cincinnati's growth slowed considerably. The city was surpassed in population by other inland cities, particularly Chicago, which developed based on strong commodity exploitation, economics, and the railroads, and St. Louis, which for decades after the Civil War served as the gateway to westward migration.
Cincinnati is home to three major sports teams: the Cincinnati Reds of Major League Baseball; the Cincinnati Bengals of the National Football League; and FC Cincinnati of Major League Soccer; it is also home to the Cincinnati Cyclones, a minor league ice hockey team. The city's largest institution of higher education, the University of Cincinnati, was founded in 1819 as a municipal college and is now ranked as one of the 50 largest in the United States.[11] Cincinnati is home to historic architecture with many structures in the urban core having remained intact for 200 years. In the late 1800s, Cincinnati was commonly referred to as the "Paris of America", due mainly to such ambitious architectural projects as the Music Hall, Cincinnatian Hotel, and Shillito Department Store.[12] Cincinnati is the birthplace of William Howard Taft, the 27th President and former
Read more about raccoon trapping in Cincinnati here