Auburn Bat Removal, Squirrel Removal, Raccoon Removal, Mice Removal
The best way to get rid of pesky animals is by calling the professionals at Platinum Wildlife Removal. We're experts in removing unwanted wildlife, rodents and pests from your home or business–safely!
Do you hear scratching in your attic, basement or walls? It's usually bats in your attic, squirrels in the attic, or mice in the walls. Our team of wildlife removal professionals will check for all entry points, fill those holes and clean up the mess left behind. All wildlife is safely, and humanely, removed in compliance with your municipality's requirements.
We are licensed and insured wildlife removal company and guarantee our work with a five year warranty.
Got critters? We'll remove them. And with our warranty, if they come back, we will too!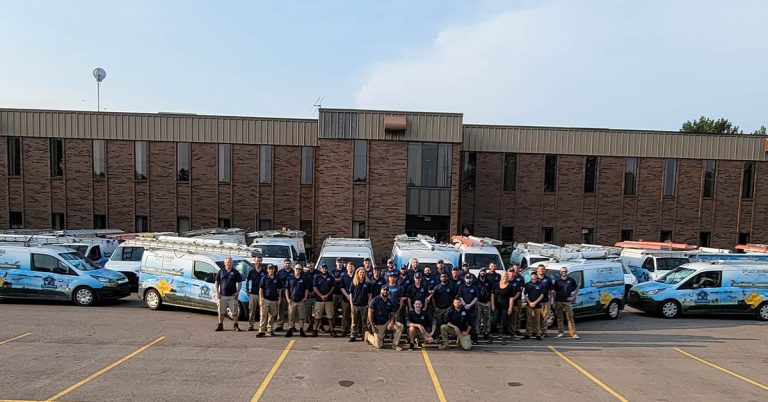 Wildlife Removal Company Auburn Indiana
Platinum Wildlife Removal is a bat removal and bat exclusion company in the Auburn area. Our bat removal products and general bat exclusion services are the best in the wildlife industry. We provide a "Chew Proof" bat solution and a one way bat door / valve to exclude the bats from your home.
If you have squirrels in your attic or place of business, call our wildlife experts today and we can set up a squirrel trapping process and after the squirrels are humanely trapped and relocated. We can perform a general squirrel exclusion with a five year warranty to prevent the squirrels from damaging your home again.
Raccoon Removal Auburn Indiana
Raccoon removal services Auburn Indiana and surrounding areas. We trap and relocate the raccoons safely and humanely so we can repair your raccoon damaged property all with a 5 year warranty.
Mice / Rat Removal Auburn
Do you have mice or rats in your house or attic? Platinum Wildlife Removal will send out our trained wildlife specialists to perform a full home inspection to find out where the mice or rats are entering your property and provide a solution to stop them.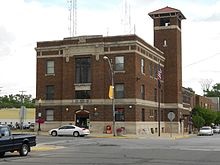 Auburn is a city in DeKalb County, Indiana, United States. The population was 13,820 at the 2020 census. Founded in 1836 by Wesley Park (1811–1868), the city is the county seat of DeKalb County.[7] Auburn is also known as Home of the Classics.
Auburn's site on Cedar Creek was chosen by Wesley Park and John Badlam Howe at the intersection of two major trails, Goshen-Defiance Road and Coldwater Road, and next to the land of John Houlton.[8] The name for the community likely came from "The Deserted Village" by Oliver Goldsmith, that begins "Sweet Auburn! Loveliest village of the plain."[9] The plat of the Village of Auburn is dated April 21, 1836, but it was held by Howe and not recorded until March 12, 1879. John Drury purchased the first lot (Lot 73) for $25.00 on September 5, 1837. The first store was built at Park's corners by Thomas Freeman, applying for a license on March 5, 1838, and bringing supplies by horseback from Fort Wayne. Daniel Altenburg, Levi Walsworth, the Sherlock family, Samuel Sprott, David Weave, David Shoemaker, Henry Curtis, Lyman Childsey, James Cosper, and David Cosper were early residents.
A post office was established in 1839.[10] In 1841, malaria ran through the town, and in 1843 a terrible storm wreaked havoc on cabins and crops. The Church of God was built by the Presbyterians in 1846. The Village of Auburn was incorporated in 1849, divided into wards, and governed under a town board and constable. By the end of the American Civil War, the town included over 700 inhabitants. The storm of September 29, 1872, destroyed Odd Fellow's Hall and damaged the Methodist Episcopal church. A few months later (April 6, 1873), the new brick block of Seventh Street (Snyder's Building) collapsed, also destroying the Ensley Building.[11] Auburn water and lights was constructed in 1898. The change in status to the City of Auburn on March 26, 1900, followed a referendum. Notable citizen Charles Eckhart erected a public library and a YMCA building.
The Auburn Automobile Company founded in 1900 produced its first automobile in 1903.[12] William Wrigley, Jr. and Errett Lobban Cord controlled interests in the company that eventually acquired Duesenberg, Lexington, and Lycoming Engines, and started Cord Car Company. The company failed in August 1937. Other makes of cars built in Auburn include Black, de soto (Not De Soto by Chrysler), IMP, Kiblinger, McIntyre and Zimmerman.
The Auburn Rubber Company was started in 1913 as the Double Fabric Tire Company, making tires for Auburn Automobile Company. In the 1920s as Auburn Rubber, it became a large manufacturer of rubber toys, leaving Auburn in 1959.
Bank robber John Dillinger and some accomplices raided Auburn's police station on October 14, 1933, stealing a submachine gun, two steel vests, three rifles, six pistols and over 1000 rounds of ammunition.[13]
The acts that led to the U.S. Supreme Court's decision in Stump v. Sparkman, 435 U.S. 349 (1978), the leading American case on judicial immunity, took place in Auburn in 1971. On June 28, 1988, four workers were asphyxiated at a local metal-plating plant in the worst confined-space industrial accident in U.S. history; a fifth victim died two days later.[14]
The Auburn Community Mausoleum, Auburn Cord Duesenberg Automobile Museum, Downtown Auburn Historic District, and Eckhart Public Library and Park are listed on the National Register of Historic Places.[15][16]
Auburn was home to early automobile company DeSoto in 1913. This company has no connection with the DeSoto that was manufactured by Chrysler.
Read more about bat removal services here.